DECK
Dimensions

41" x 9 1/2"

Material

Custom tuned mix of 8 plys Bamboo & high-grade Maple

Shape

Classic longboard Pintail, moderate concave

Grip tape

80AB
WHEELS
Dimensions

70mm diameter x 50mm wide

Material

85A - PU (polyurethane)

Bearings

ABEC-7 stainless steel, 608ZZ
TRUCKS
Dimensions - Hanger

7" (178mm)

Material

Cast aluminum alloy

Type

Slant reverse kingpin, 50°

Bushings/Cushions

90A, PU casted, color-coordinated

Risers

12mm
WEIGHTS
Board Weight

~7.30 lbs.

Recommended Weight Limit

220 las
What makes Pintail different?
This pintail longboard nods to mid-century surfer ambitions with a classic surfboard-inspired look and feel. Its shape prevents the wheels from rubbing the deck ("wheelbite"), so you can slice corners with precision, balance, and speed.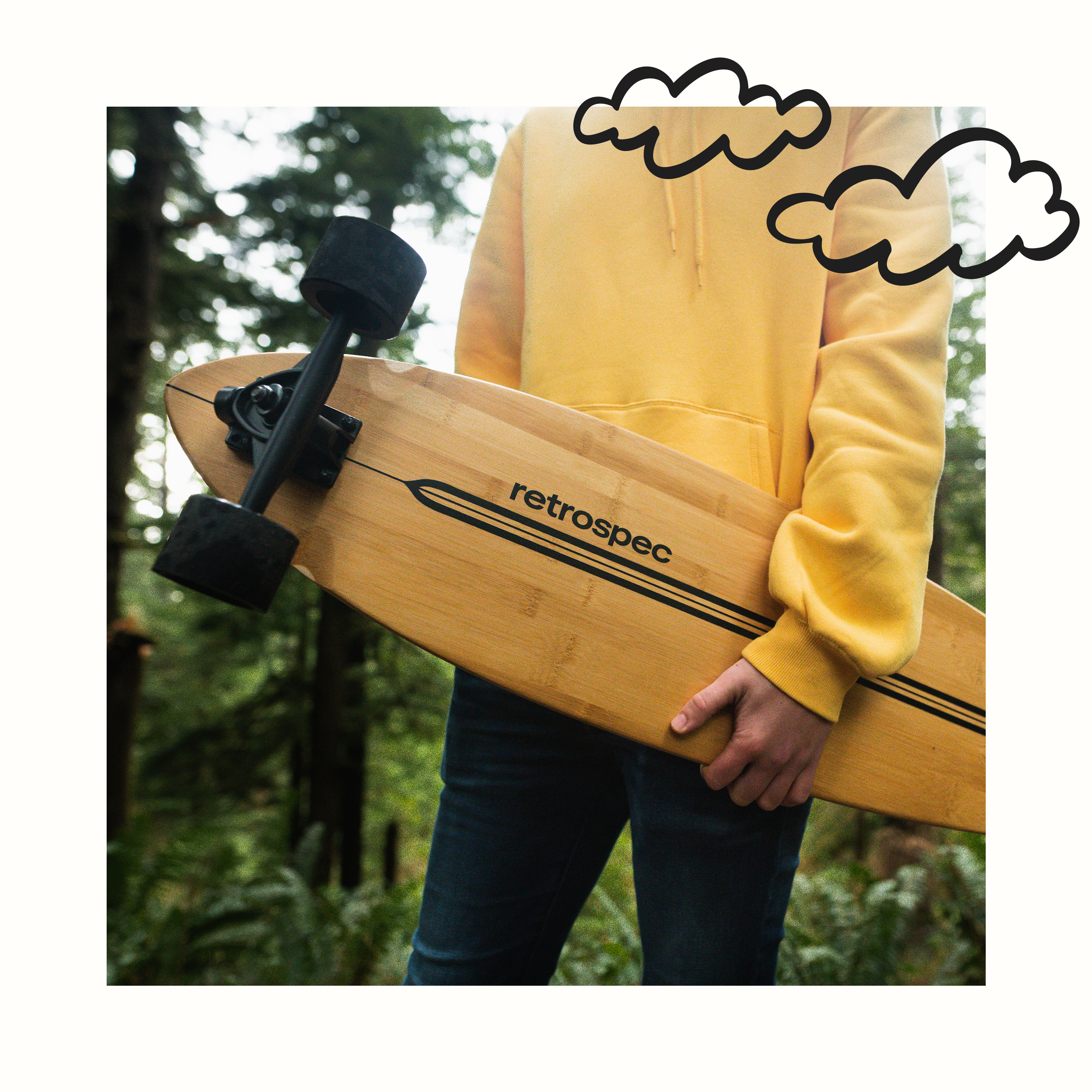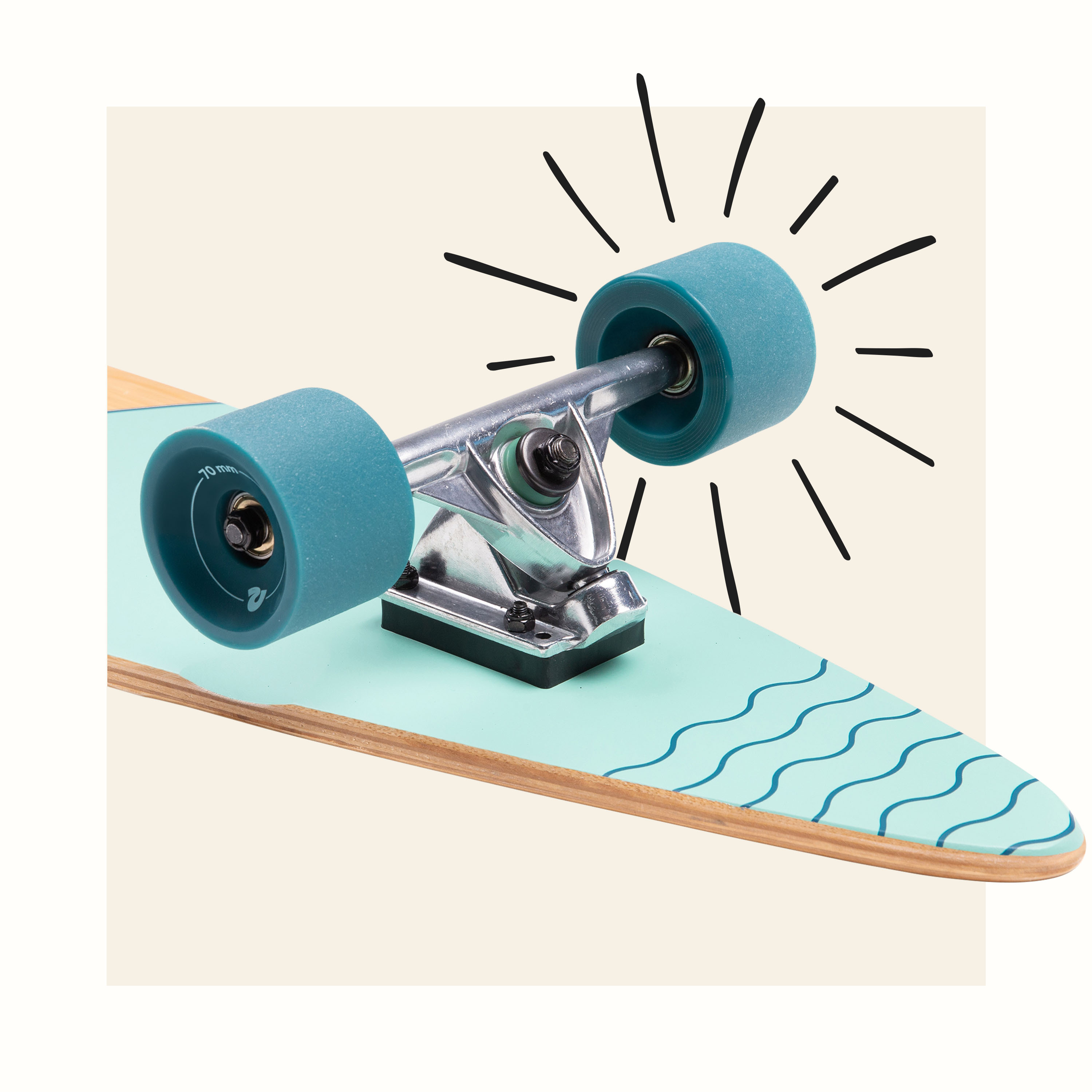 Designed for the smoothest ride
Zed Pintail's durable wheels will soak up road bumps, while reactive, smooth gliding reverse kingpin trucks with precision bearings offer full movement and control over your board.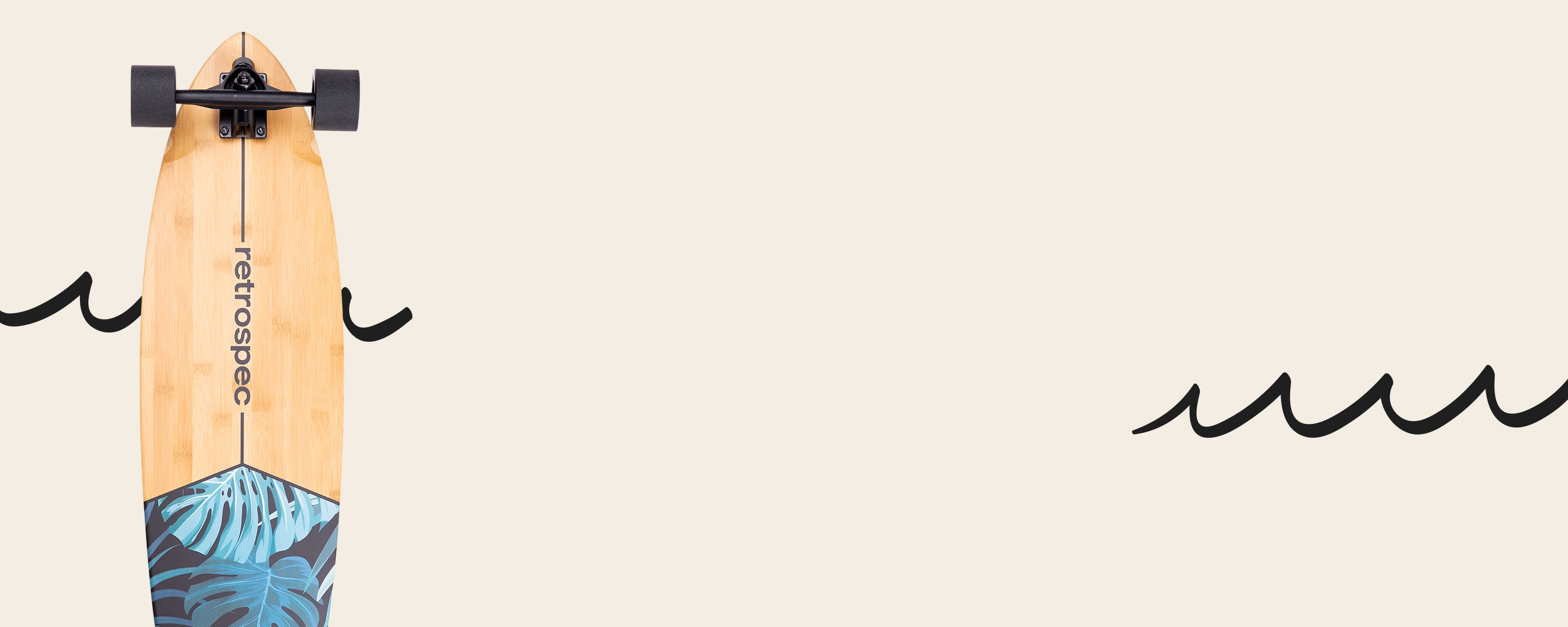 Vintage hues and cues
1960s surf culture and days spent on the beach inspired our entire longboard line. Vintage hues, retro cues, and a whole lot of style.